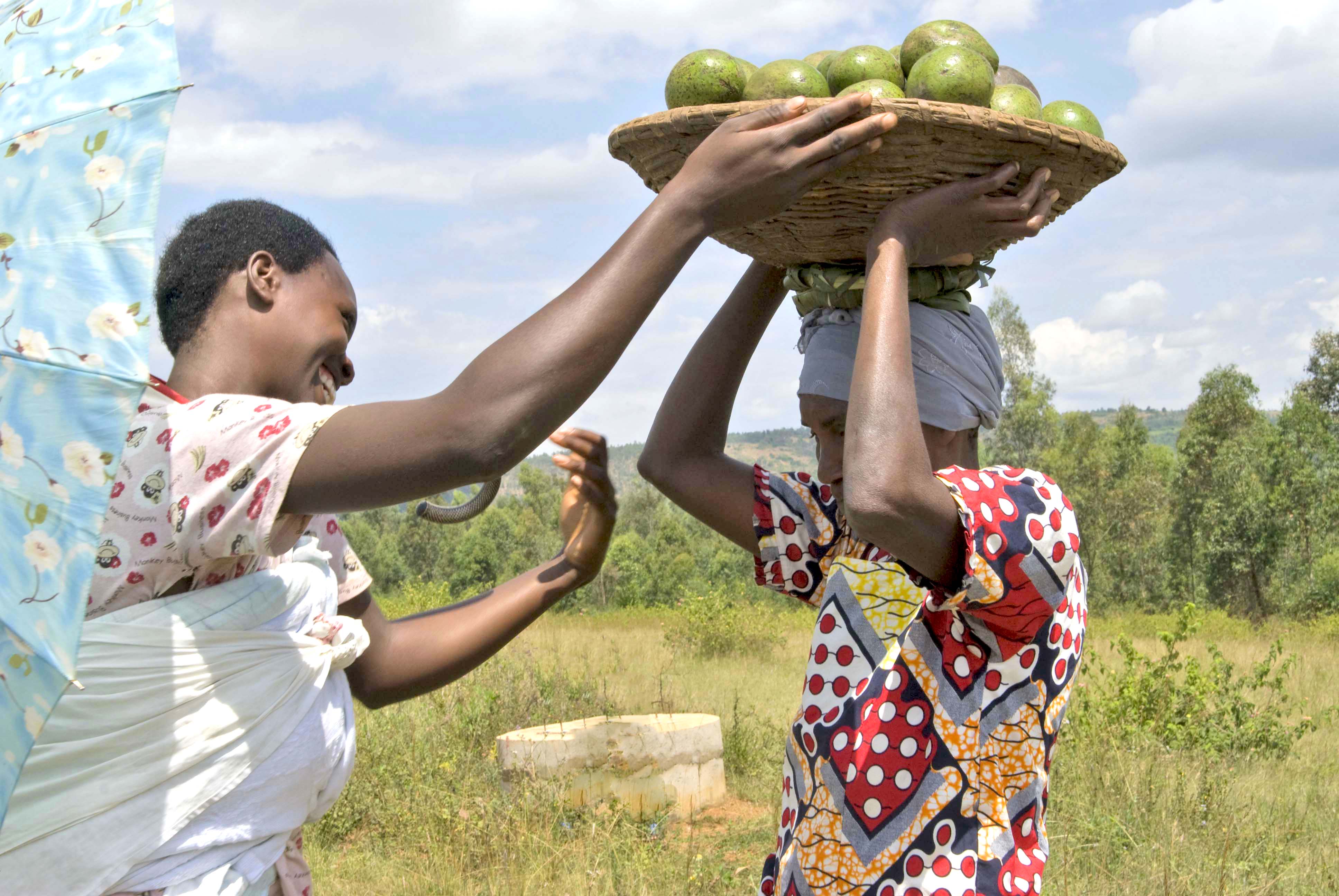 Land is essential to the food and beverage industry, and the world's consumers increasingly want to know that the products they buy are sourced and manufactured sustainably and with due respect for the communities at the origin of the supply chain. To help strengthen land rights for rural women and men and help mitigate risk to businesses, Landesa frequently advises companies on best practices for respecting land rights in their operations and supply chains.
Recently, Landesa worked with PepsiCo to create the ACRE Framework, which enables PepsiCo to track its Land Policy globally, across crops and borders. With this tool, PepsiCo can monitor its progress on adopting responsible land practices in its supply chain, as well as identify and respond to potential gaps in implementation.
ACRE is built around principles of Awareness, Commitment, and Engagement. These principles function like legs on a stool, supporting the desired outcome of Respect for land rights. It's from these four themes that ACRE gets its name. These principles align with internationally recognized best practices in responsible land investments, including those from the World Bank Group, FAO, and leading industry certification standards. Performance indicators for each thematic area allow PepsiCo to monitor progress toward each objective.
To apply the ACRE Framework, PepsiCo will score practices within its supply chain against each indicator using the ACRE Scorecard. Designed to be used by PepsiCo farmers, suppliers, and staff across different levels of the supply chain, the tool outputs a site score for each of ACRE's four themes, benchmarked against responsible investment standards. Ultimately, data will be aggregated across countries and commodities, giving PepsiCo a comprehensive view of its supply chain and ensuring stronger land rights and better outcomes for communities. The project represents an exciting approach by a fast moving consumer goods company to transition policy into practice across diverse and complex supply chains.