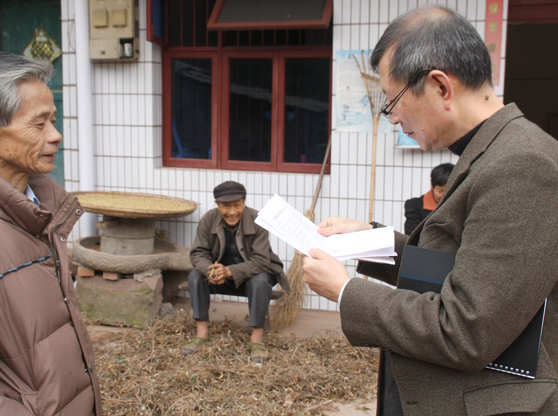 While Landesa's recent 17-province survey of farmers found a worrying upswing in farmland loss across much of China, there is some good news for China's farmers and proponents of rule of law.
The Chinese central government is revising its land laws starting with the rules regarding urban land and later is expected to revise the rules regarding rural land. The revisions, so far, are tackling some of the most troublesome aspects of China's current land regulations.
In January, the State Council promulgated historic new regulations that will provide urban property owners in China with unprecedented rights.
First, the new urban takings law, (formally known as The Regulation of Expropriation of and Compensation for Housing Properties on State Owned Land) for the first time in China's legislative history, explicitly defined the "needs of public interest" with regard to eminent domain. Prior to this, the government could legally take property for merely "needs of public interest." This vagueness gave local authorities free reign to expropriate immovable private property essentially for any purpose.
Landesa has long advocated for a more narrow definition of public interest. This would have the dual effect of increasing property rights protections in China and expanding the rule of law.
Second, the new urban takings law, also for the first time at the national level, adopts a "minimum approach" with regard to compensation.
Prior to this, China's compensation law provided a compensation ceiling but no minimum. This effectively deprived urban citizens of the right to negotiate with the government for fair compensation.
The change creates legal space for urban citizens to truly negotiate for their compensation.
Moreover, the new urban takings law provides a number of measures to protect property owners' procedural rights, including allowing property owners to go directly to court to settle disputes over compensation, requiring governments to apply to court for decisions on compulsory eviction and prohibiting the government from using force even in compulsory evictions.
Although these laws are currently applicable only to urban expropriations, the legal principles established under the urban takings law have profound implications for both the expansion of rule of law in China and the forthcoming revisions to the Land Management Law that will apply to rural land. Honestly, even if the forthcoming revisions of Land Management Law adopt only these two main changes, it would be a huge step forward for farmers' land rights in China and provide farmers with the land tenure security they need to invest in their land and build a better future for themselves, their families, and their communities.