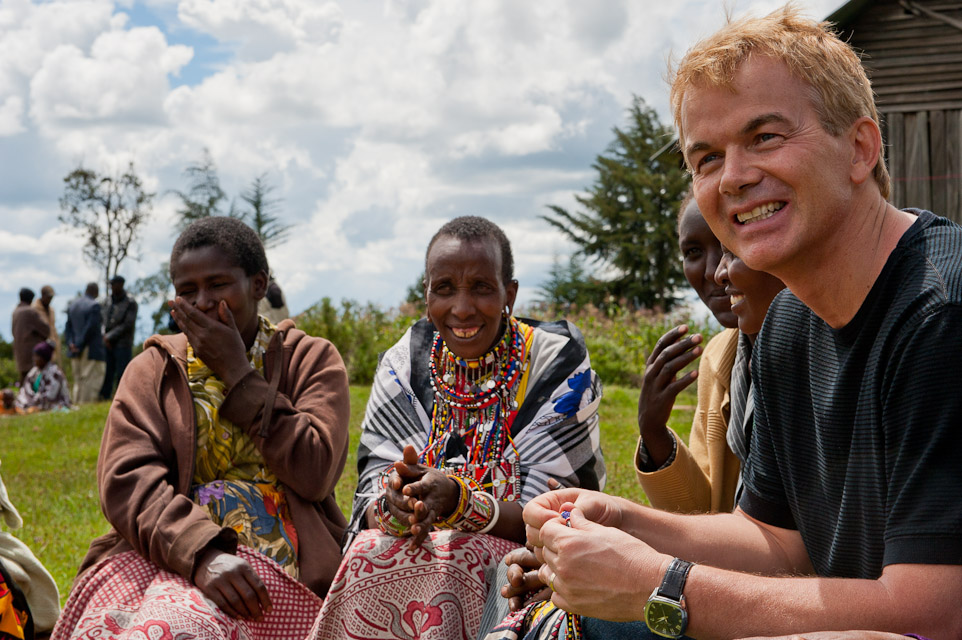 To all supporters of Landesa,
It is with a mix of sadness and excitement that I announce, after my 32 years at Landesa, that I have accepted the invitation to join the Chandler Foundation as its CEO starting this September. It is an incredible opportunity to play a different role in something to which I have dedicated my career — furthering systems-changing social impact around the world.
I currently have one of the best jobs in the world here at Landesa, working with wonderful people on a fabulous mission that creates opportunities for the world's poorest women, men, and communities to improve their lives. So, it was always going to take a uniquely special opportunity to take me away from Landesa. This new position as the Chandler Foundation CEO will allow me to continue working on systems-changing social impact work from a different platform. Meanwhile, I expect to stay connected to and help shape Landesa's work through board participation, providing advice and support to CEO Chris Jochnick and the executive team.
When I made the decision to step out of the CEO role several years ago and help in the search process for my successor, I knew that he or she might not want the co-founder and longtime CEO to stick around. It is a testament to the greatness of my Landesa colleagues, and particularly to Chris, that the last three years of working under his leadership have been wonderful.
I am so proud of everything my Landesa colleagues, our board, supporters, and numerous partners have accomplished together. The issue of land rights is gaining traction. Countries around the world from India to Myanmar to Tanzania to Liberia are making tangible progress in providing secure land rights to an expanding number of their citizens. There is a growing international recognition that if we want to advance food security, women's empowerment, economic opportunity, social inclusion, environmental stewardship, rule of law, and peaceful societies, we need to tackle land property rights.
Landesa has been a leading and powerful voice in those important and effective efforts, and I know that Landesa will continue and accelerate their systems-changing and transformational work. I look forward to continuing to engage with and support Landesa at the board level. As part of that engagement, I will have the privilege of continuing to work with Roy Prosterman, with whom I started in this journey. Roy has been – and will continue to be – an inspiration, guiding light, and fellow traveler for me and for Landesa.
Teddy Roosevelt once said that one of life's greatest gifts is the opportunity to work hard at work worth doing. I agree and feel blessed and deeply humbled that I've been able to play a role in helping Landesa and our partners to provide legal land property rights to more than 130 million poor families around the world over the past 30+ years.
Thank you,
Tim
Toast to Tim
Wednesday, Sept. 12
4-6:30 pm
Landesa Seattle Office (map)
For all in the Seattle area, join us for a Toast to Tim! Please join Landesa staff, board, donors, friends and family as we commemorate Tim's legacy at Landesa. We will have light refreshments and a champagne toast. Please RSVP to Eleanor by Sept. 7. 
Hanstad Fellowship
To commemorate Tim Hanstad's 32 years of dedication to the cause of land rights, Landesa is establishing an annual fellowship in his honor. The annual Tim Hanstad Fellow will follow in Tim's footsteps, working and learning from leading land rights experts in one of Landesa's global offices to bring about transformational change for rural women and men in developing countries.
If you'd like to contribute to the fund, click here. Fellowship recruitment will begin in 2019.