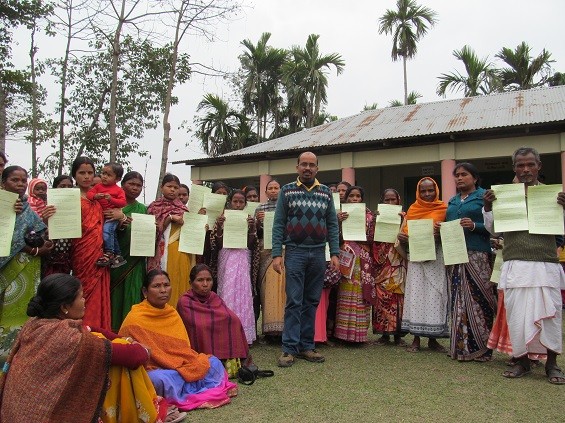 By Bholanath Chakladar
This week, 55,339 destitute families across West Bengal will receive legal title to a micro-plot of land. The state of West Bengal, in partnership with Landesa, has been on the forefront of addressing extreme rural poverty through providing poor landless, rural families with a small plot of land where they can live and grow food. Thus far, West Bengal has provided more than 160,000 landless families with micro-plots.
Few people know better than me what a little bit of land can do.
I lead Landesa's partnership with government officials in West Bengal at the district level, and in that capacity I have helped tens of thousands of families gain title to a plot of land the size of a tennis-court.
But there is another reason why I understand the power of land rights—my parents were once landless refugees. They migrated to India from East Pakistan (now Bangladesh) on March 12, 1955.
I remember living in a two room hut made of thatch on land that wasn't ours. My parents had no land whatsoever.  The hut they built was on government land.  I remember the insecurity and helplessness.
My parents were determined to make a better life. They knew how… with a small piece of land. They knew it was the key to improving their lives. But how could they have land of their own? They were refugees. They had no money.
But I remember one day a government officer came to our hut and said that the government had a program to help poor people. On June 23, 1981 – more than 26 years after migrating to India – my parents finally received half an acre of their own land including a legal title. That's when life began to change and I started going to school.
And that's when my parents, my siblings and I could begin the hard work of climbing out of poverty.
I know plowing. I know harvesting. I've done it all. This is how I spent my childhood.
Now my parents own three acres of land and my brother and sisters and I have an education.
I feel like the micro-plot program is my program, because I know that it means so much to the beneficiaries.  And it means a lot to me to do something for these people.
When I visit with our beneficiaries, they know I am one of them.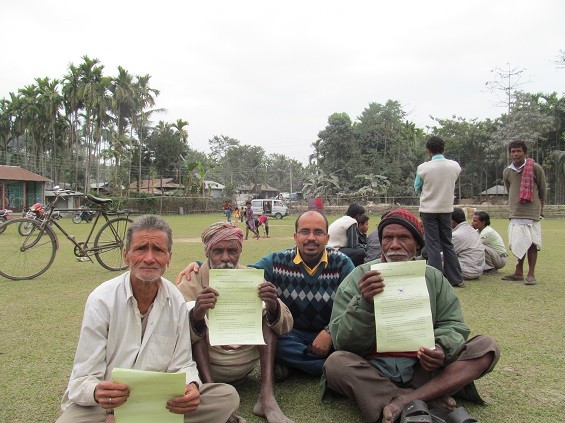 For more photos of the land title recipients, view the photo album on our Facebook page.