This photo essay originally appeared on ONE.org.
The Girls Project, a partnership between the government of West Bengal and Landesa, aims to keep girls in school and reduce their vulnerability to child marriage.
More than 40,000 girls are currently participating in the project, learning about their rights to own and inherit land and receiving training in intensive organic gardening skills during regular meetings led by the girls themselves with support from government rural health workers.
Girls who participate in the program are more likely to stay in school, marry later, and more likely to have an asset in their name. Scroll through to meet five girls from the program:
1. Parul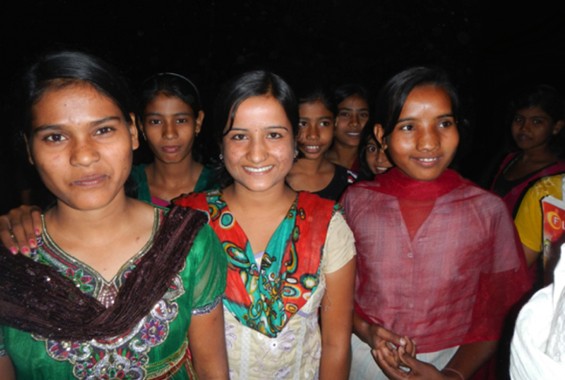 The day Parul (wearing red and green scarf in photo) graduated from high school, her father announced that it was time for her to marry.
The 17-year-old, however, had other ideas. Through the Girls Project, Parul learned agricultural skills and about her rights to an education and to inherit land. With those lessons as inspiration, she planted a cluster of timber trees on her parents' homestead and enrolled in college. When the timber trees mature in a few years, she plans to harvest them to pay her college tuition.
2. Namita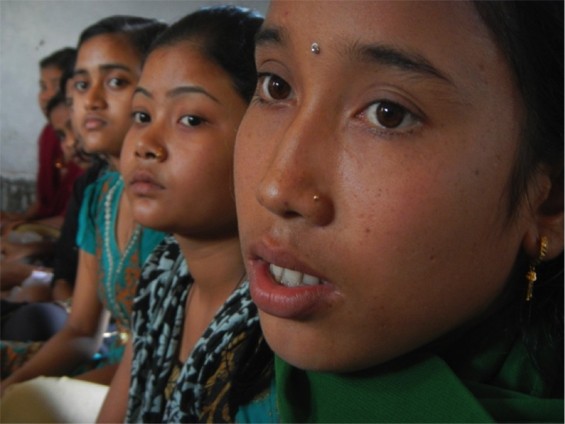 Namita lost her mother when she was just 9 years old. She lost her elder brother and sister shortly after that when they were sent to the city to earn money to support the family. Through participating in the Girls Project, Namita, now 16, learned that she still had one powerful tool to help make her way in the world – land.
The spinach that she grows by her father's cowshed, the bottle gourds on the roof of their home, and the spices grown along the homestead's perimeter are all helping to feed her family.
By reducing her family's expenses, Namita is proving her value to her father and gaining leverage she can use convince her father that he should allow her to return to school and resist social pressures to marry her young.
3. Jasmina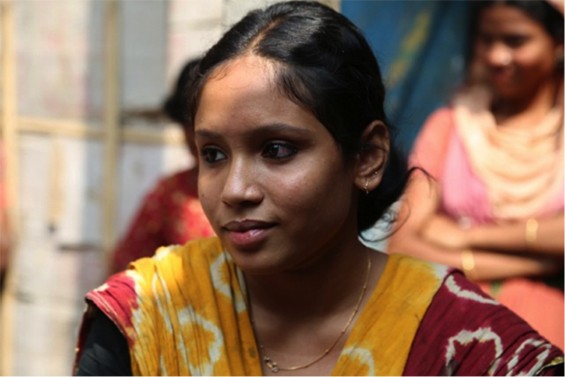 Although she is only 16 years old, Jasmina Banu has taken on one of the most pervasive and damaging traditions in her village – child marriage. Jasmina and her friends have anointed themselves "The Taskforce Against Child Marriage," a result of their participation in the Girls Project.
For Jasmina it proved a revelation. The small garden she planted now feeds her family, saving her family money and improving her standing in her family. Jasmina, who had dropped out of school to help out at home, was able to re-enroll in school in January 2014.
4. Shampa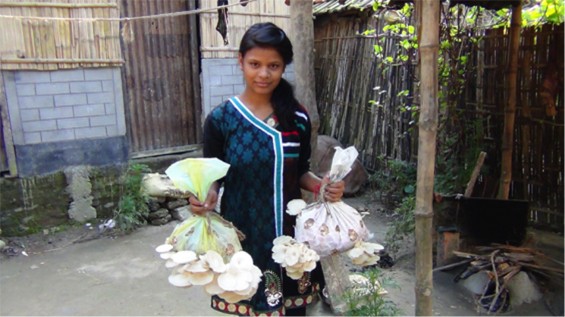 No sooner had Shampa Pal turned 15, when the marriage proposals began to arrive. Shampa used the information she learned through the Girls Project to convince her parents that the tradition of child marriage was not only illegal but also bad for girls and their future families. And she used the gardening skills she learned through the program to help put food on her family's table and earn extra money to pay her school fees, and prove that she wasn't a burden on the family.
She uses every inch of space to maximize her efforts – even growing mushrooms in the space under her bed. With her new skills, confidence, and the support of her family, Shampa has been able to continue her education and avoid child marriage.
5. Rakhi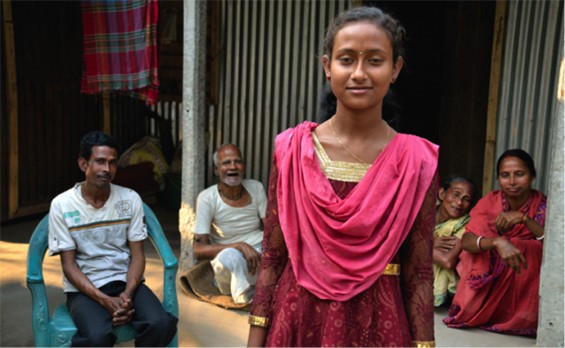 When she was 15, Rakhi's parents told her they could no longer afford to support her studies and pulled her from school. Rakhi, a promising and determined student who had just passed the examination to enter high school, found another way.
She began to participate in the Girls Project. With that knowledge, Rakhi planted a kitchen garden on her parents' small plot of land — in an area no bigger than two parking spaces.
By the time she was 17, Rakhi was not only putting food on the table, she was also back in the classroom. The tiny plot, full of spinach and gourds, was feeding her family, paying her school fees, and demonstrating her abilities and value to her parents and community.
To support the Girls Project and other Landesa programs, please donate: