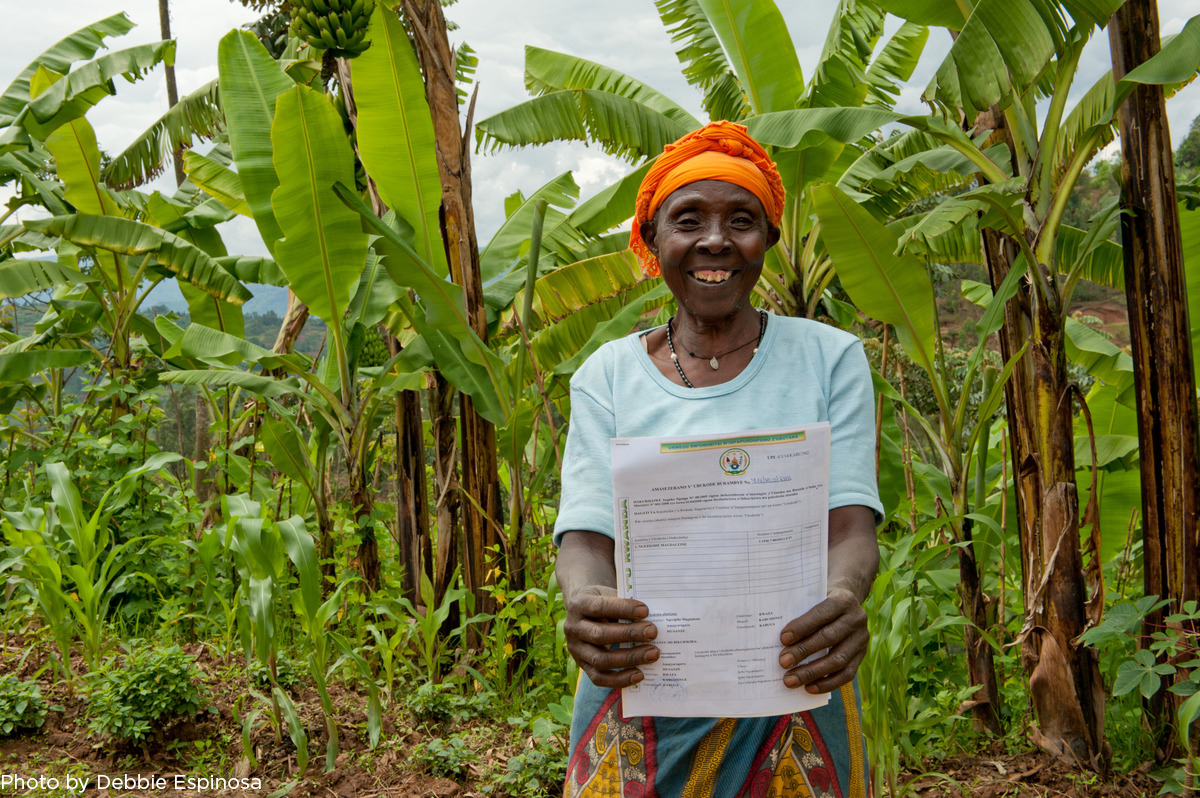 Landesa is pleased to join One Acre Fund in investing in rural Africa's farmers through the Agricultural Systems Change initiative, in partnership with the Co-Impact Systems Change Grant program.
Women living in rural Africa are the face of extreme poverty, significantly overrepresented compared to men. These women overwhelmingly rely on agriculture for their livelihoods and are sensitive to the shocks of climate change and gender discrimination.
The Agricultural Systems Change initiative advances smallholder farmers in Rwanda, Kenya, and Ethiopia along the pathway to prosperity by way of gender-transformative financing and training. Using a market-based framework, the initiative strives to transform agricultural systems nationwide to be pro-poor and pro-women. Landesa's deep expertise in land rights and strong gender focus will help ensure that the initiative is responsive to land tenure issues across contexts and provide foundational support for millions of African smallholders.
Co-Impact's support will enable 17 million smallholder farmers to increase their annual profits by an average of 20% or more by 2025. Through tackling root causes of inequality, this initiative seeks to reduce extreme poverty, protect the environment, and shape a more gender-equitable future for rural Africa.
Learn more about the Agricultural Systems Change initiative here.