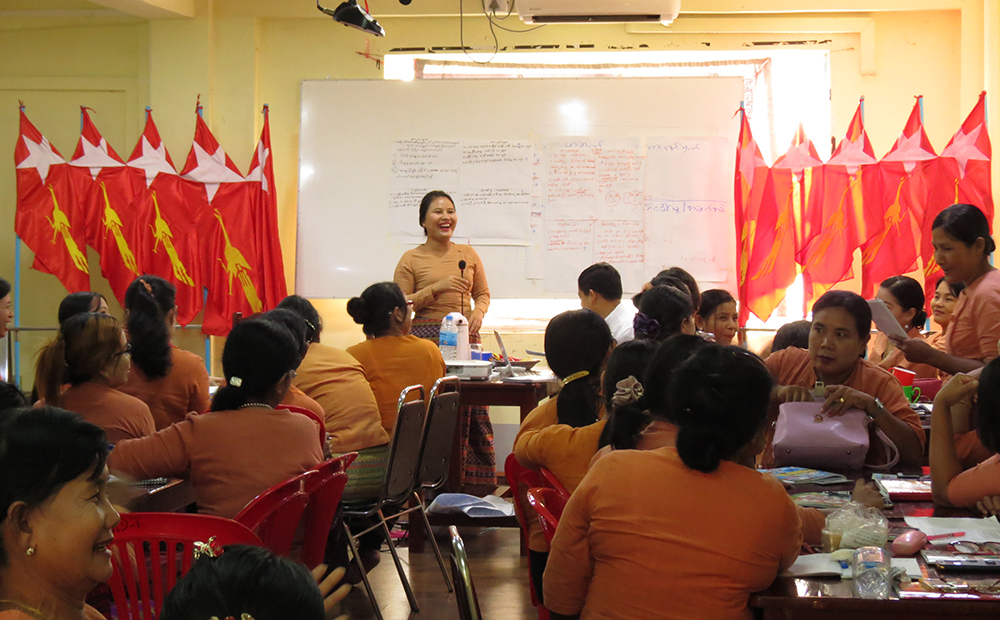 To commemorate the International Day of Rural Women, Landesa is excited to share the winning entries from Photos from our Field: Women Breaking Barriers. The photography contest challenged Landesa staff to share empowering images of women and girls across the globe setting examples of change, taking on leadership roles, and pushing to establish an identify for themselves beyond and despite social norms.
First Place
A Fierce (and Funny) Advocate
By U Myint Lwin
Myanmar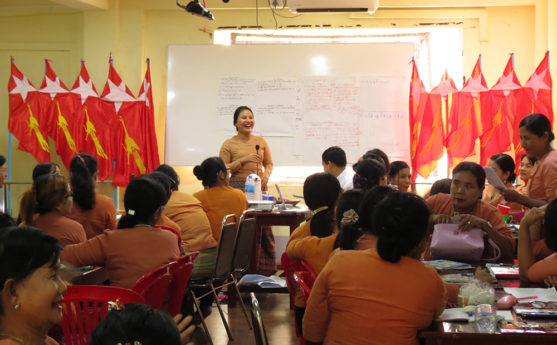 Daw Ei Ei Pyone is a fierce former labor activist and now a member of Myanmar's national legislature. She has shown enormous courage as an especially outspoken and politically active woman in a country where there is strong social pressure for women to be quiet and demure. She is neither. She is funny and demonstrative, commands a room, and knows how and when to raise her voice.
Second Place
The Line on Her Land
By Ishteyaq Ahamad
India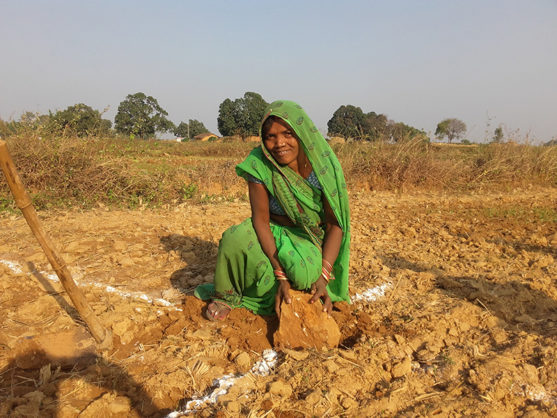 A woman marks the boundary of a plot of land allocated to her, during the demarcation/possession process in a village in the Mirzapur district of Uttar Pradesh. She is one of more than 50 landless families issued a homestead plot to build a house by the government after Landesa's efforts in her village.
Third Place
Girls Rising
By Amit Kumar Ghosh
India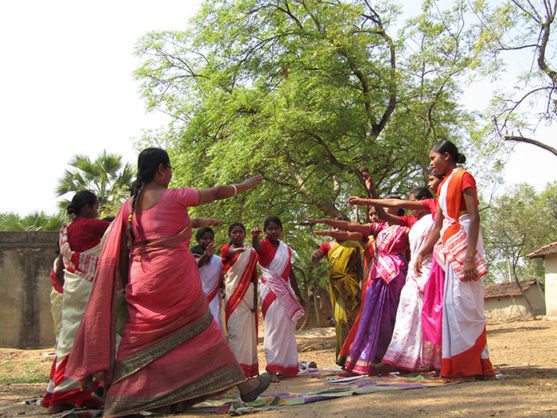 In West Bengal, India, Anjali Das leads a group of girls in making an oath to work together for progress and mutual support. The girls are participants in Landesa's Girls Project, which provides them with education and life skills to help them thrive as girls and realize greater rights and empowerment as women. "I always feel very satisfied working with the girls," Das says. "It makes me happy to see them studying, going to college, and established."