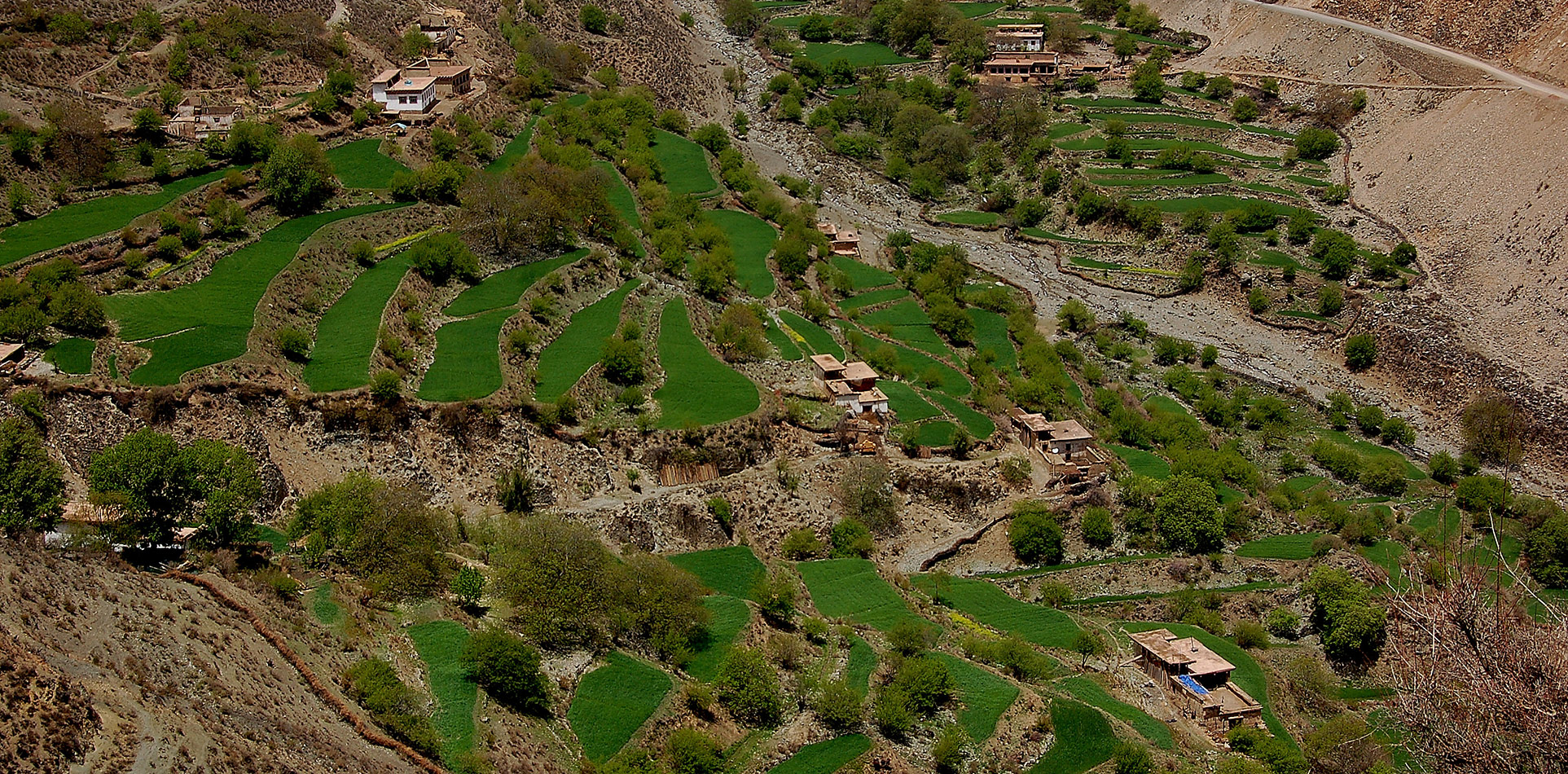 This blog originally appeared on The Conference Board.
By Tim Hanstad
In the developed world, few rights are as inviolable as the rights to land—for housing, cultivation, commerce, and more. So, it often comes as a surprise that land rights are not legally documented or secure in much of the rest of the world—the World Bank estimates that only  30 percent of land worldwide is legally documented. This has significant consequences for at least 1 billion people who live in rural areas, where land is the most valuable asset and source of wealth, status, and security. The lack of secure rights to land traps millions of rural women and men in a cycle of poverty.
Insecure land tenure has repercussions for business, as well. Where land property rights are unclear or good governance is lacking in land and natural resource acquisitions, disputes often follow. A recent study of 37 investments in Sub-Saharan Africa found that nearly two-thirds of disputes began when communities were forced to leave their lands, most often without adequate compensation or free, prior and informed consent.
These "land grabs" attract the attention of NGOs—and consumers—and put the reputation of the related companies at risk. International agreements, such as the Voluntary Guidelines on the Responsible Governance of Tenure (VGGT) and the African Union's Framework and Guidelines on Land Policy in Africa have further increased awareness about responsible land practices and thus raised the stakes for companies looking to invest in emerging economies.
But respect for local land rights is more than a prophylaxis against reputational risk—the presence of secure tenure can strengthen agricultural supply chains by increasing investments in land that boost productivity by as much as 60 percent. The Rockefeller Foundation has invested $130 million in its YieldWise Initiative, which is revealing how vulnerabilities in supply chains in Africa—including insecure land rights—have contributed to post-harvest loss and cost economies billions in annual losses.
Further, stronger land property rights generate prosperity both for individuals and across entire economies. A global study of 108 countries associated stronger property rights with an average annual growth of per capita income of 6 to 14 percent. Secure and equitable land tenure is a foundational building block for prosperous and peaceful societies—societies which are good for business.
It matters who within a household holds land rights. A growing body of literature is finding multiple economic and social benefits when women share in those rights. Those benefits flow to children, women, families, and the broader society. Conversely, women often bear the greatest burden when investments compromise their crops and livelihood strategies, in part due to discriminatory legal and customary practices.
Stronger land rights for small farmers can also form a bulwark against climate change, which has significant implications for land and resource investors.
Governments are the primary actors in the needed effort to create an improved enabling environment for secure and equitable land rights. With so much at stake for the private sector, however, it's no surprise that an increasing number of companies are lining up to make commitments concerning land rights. This can take the form of a broad policy commitment to support land rights or by adopting a set of commodity-specific principles or financial sector benchmarks. Others have signed on to broader corporate social responsibility statements that incorporate land rights commitments, such as the UN's Global Compact.
Fortunately, companies looking to make good on their commitments to respect land rights of local people and communities don't have to go it alone. A number of tools and resources have been developed to help companies navigating the secure tenure landscape. The Interlaken Group's introduction to land and forest rights, with contributions from corporations, funders, and civil society, is a primer for companies drafting their own land policies. The Responsible Investments in Property and Land project, led by my organization, Landesa, is developing a set of Guidebooks aimed at articulating the investment process to an array of stakeholder groups, including governments, local communities, and investors. The International Finance Corporation also offers guidance for companies across a spectrum of industries and subjects.
Around the world, more companies are recognizing the value of respecting and even strengthening land rights of local women, men, and communities in the countries where they operate. Such commitments will help create a more just and equitable future for families, mitigate companies' reputational and financial risks, and build stronger economies where businesses can thrive.
Tim Hanstad is Landesa's Co-Founder & Senior Advisor.