Government land allocation programs in the Indian states of Bihar and Odisha are issuing land titles in the names of women, putting formerly landless women and their families on a path to greater empowerment and a life free from poverty.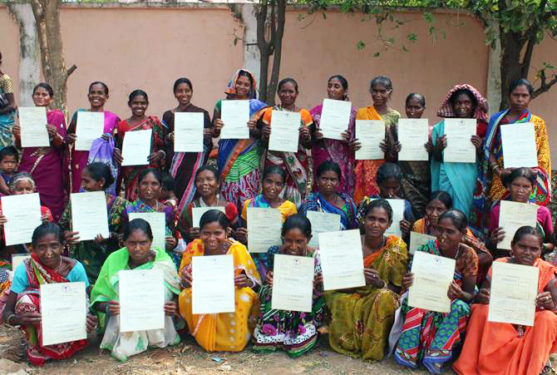 36 families receive land titles in Odisha
On International Women's Day 2018, local officials in Rayagada District, Odisha, issued land ownership documents to 36 families in Rayagada district, with the woman's name listed first. The program, supported by Landesa, helps empower women in the household and their community by putting their name on the family's land – an important asset and source of wealth, security, and status.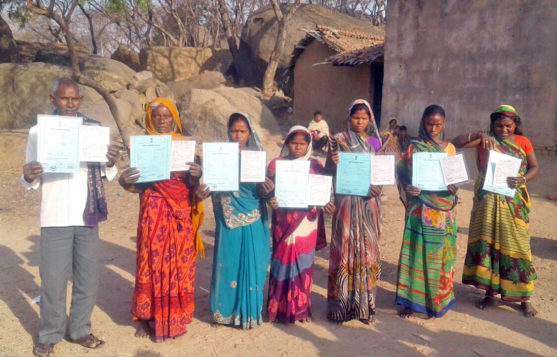 Donated land issued to landless families
In Gaya District, Bihar, 41 families received land titles through a program that allocates donated land to landless families. Each one-acre plot was issued in a woman's name.
The land was distributed under the Bhoodan system, in which land is donated by landlords to the government and then redistributed to landless households. Another 400 families are in line to receive land allocations soon.