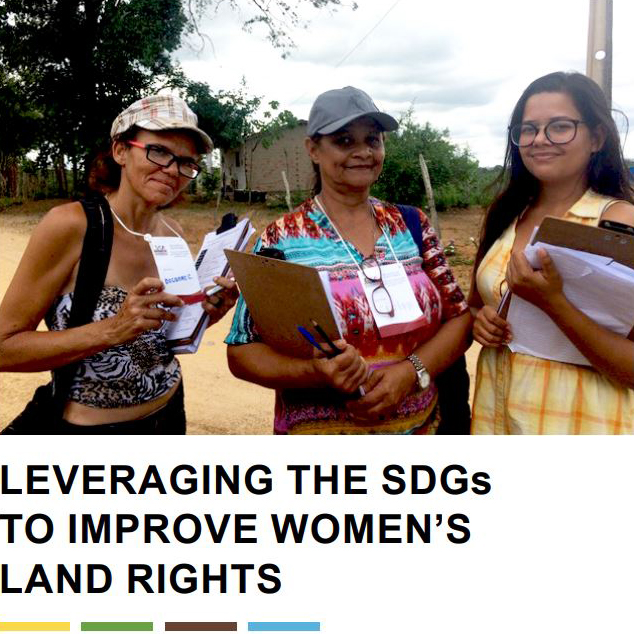 Steps, pillars, and replication tips for Espaço Feminista's women-led local model to design, implement and monitor land-related processes and policies.
The Sustainable Development Goals have created an extraordinary window of opportunity to increase the attention to women's rights and women's land rights in particular. Mindful of this, Espaço Feminista, Landesa, and Land Alliance have partnered to disseminate and support a model developed by Espaço Feminista to strengthen women's land rights through a women-led local process that brings together communities, local government, and civil society to design, implement and monitor land-related processes and policies.
Our partnership was launched in Brazil, where Espaço Feminista had developed and first implemented its model in 2015. Our collective goal is to adjust the model as needed, support it, and replicate it widely, within and outside Brazil, as a powerful way to strengthen women's land rights and monitor public policy at the local level through the Sustainable Development Goals. This document is a summary of the validation.
In this document, we introduce Espaço Feminista's model, its pillars and steps, and summarize Landesa's findings during the validation exercise, offering reasons to replicate the model and considerations for its replication. Landesa's validation exercise was based on the analysis of Espaço Feminista's internal documents, interviews with Espaço Feminista staff, and visits to locations where the model is being applied and where we conducted individual and group interviews with women participating in the women's movements in places where the model has been implemented, government officials, and key stakeholders in academic institutions and local organizations.
Further Reading
What do land rights mean for women? Five insights from Brazil – Patricia Chaves, ED of Espaço Feminista