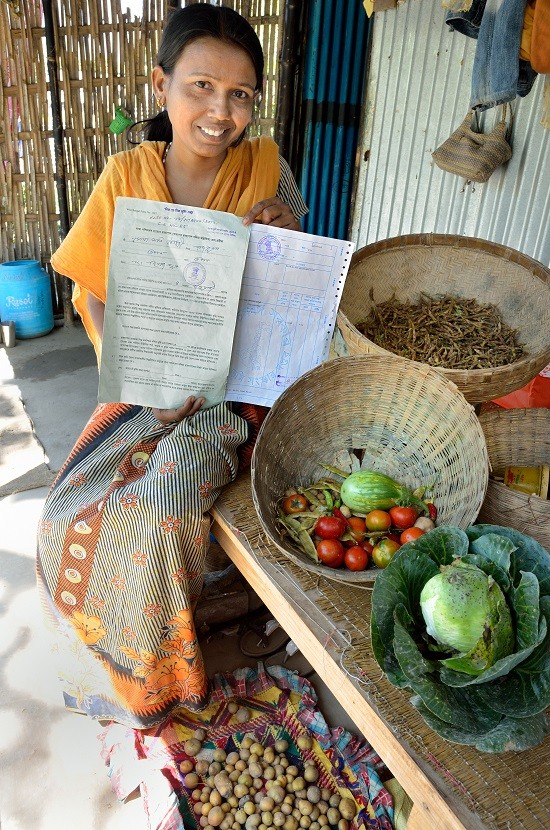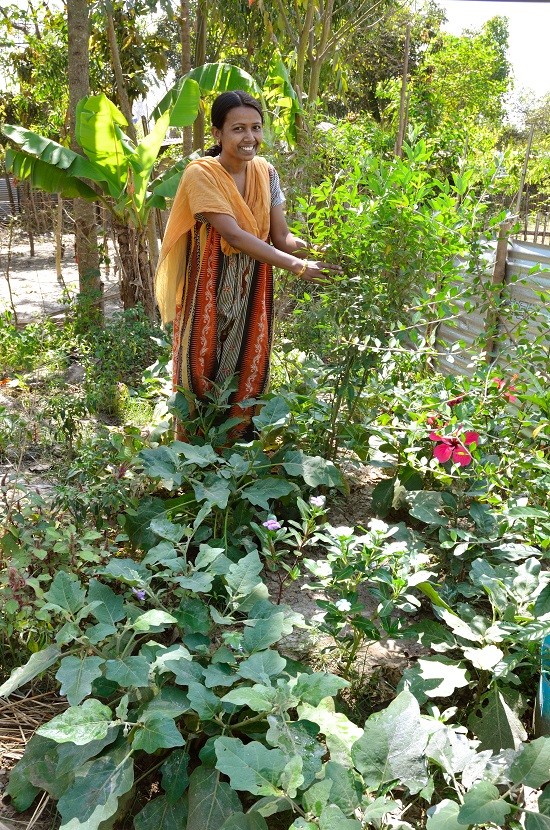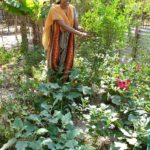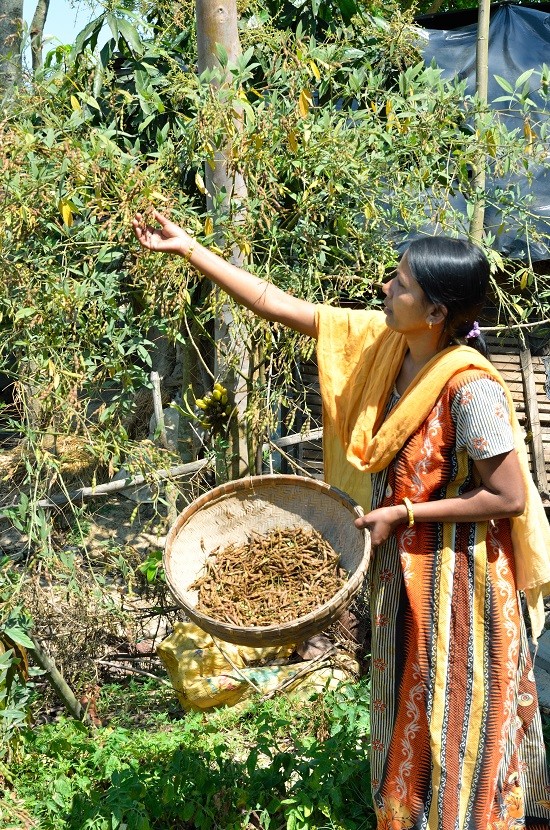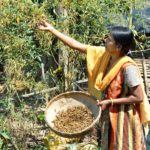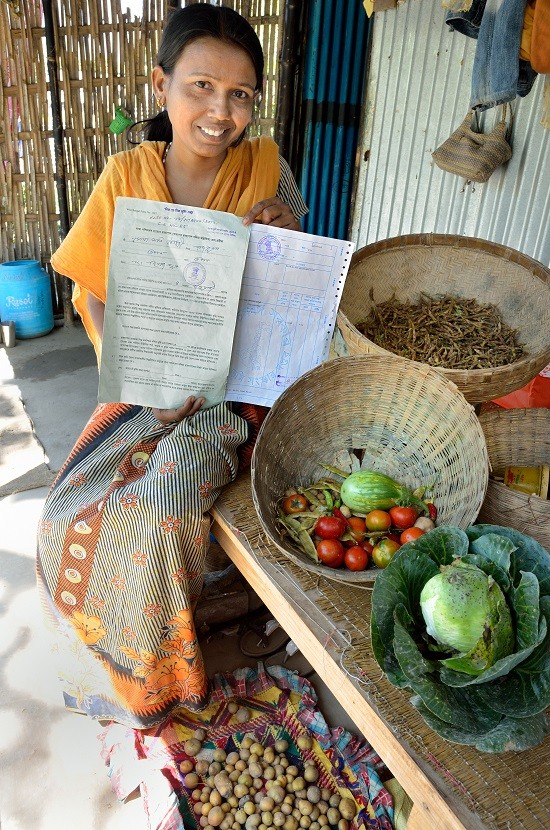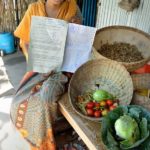 Sonamoti Choudhury, 36, was denied a share of the land that had been in her family for generations. The widow and single mother from West Bengal recalls the hardship of trying to feed her son without any land on which to grow food.
"You can't even imagine the pain of a mother when she fails to give food to her hungry child," Sonamoti says.
Thanks to a government land allocation program conducted in partnership with Landesa, Sonamoti now owns a small plot of land where she has built a thatched roof house and kitchen garden. She grows potatoes, lentils, cabbage, tomatoes, chilies and other vegetables, allowing her to save the money she would otherwise have spent on food. The crops help feed her family, and she sells the extra to neighbors to supplement her income. With the savings, she's able to use her money to help support her son's education.
"This land has helped me to get rid of the shame of my failure to feed my only child," Sonamoti says. "Only a mother can understand the value of this."