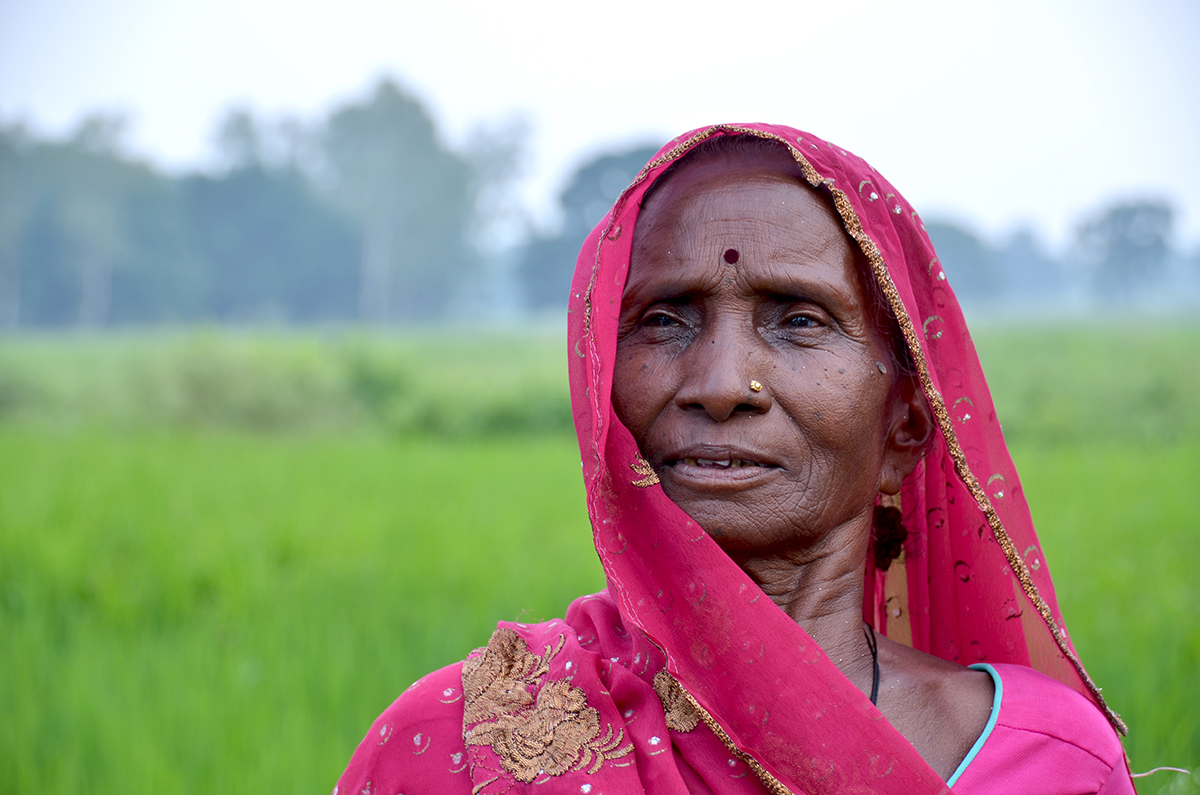 This article originally appeared in the Hindustan Times.
By Shipra Deo
In July 2019, the Uttar Pradesh Cabinet approved an amendment in its Revenue Code to expand the rights of unmarried daughters to inherit agricultural land.
In 2006, inheritance provisions had been revised to recognize unmarried daughters as primary heirs at par with sons, and the 2019 amendments have now expanded this class to include unmarried daughters of a pre-deceased son as primary heirs. At all subsequent levels in order of inheritance, the rights of unmarried daughters are now at par with the rights of sons. Consequently, in the absence of any heir higher in the order, a daughter's unmarried daughter can now inherit agricultural land. Prior to the 2019 amendments, the land would go to the state if the daughter's daughter were the only heir.
Though a change too small and incomplete, this amendment aims to strengthen land rights of daughters and recognise their independent identity. The Indian Constitution and India's obligations as a signatory to several international conventions, including Convention for Elimination of all sorts of Discrimination Against Women and Beijing Platform for Action, require the country to adopt rules that guarantee equal treatment of women. Besides being a fundamental human right, gender equality is an unequivocal Sustainable Development Goal (SDG 5) to which India has committed along with the global community. Undertaking reforms to grant women equal rights to economic resources, including land and inheritance, is an important target of this goal.
Prior to the 2006 Uttar Pradesh Revenue Code, the earlier Uttar Pradesh Zamindari Abolition and Land Reforms Act, 1950 failed to recognise daughters as primary heirs to agricultural land. The principle of land reforms at the time of independence in 1947 was 'Land to the tiller,' and a tiller was invariably seen as male. Thus, the inheritance provisions for agricultural land are even more discriminatory to women in a country where by default the inheritance rules benefit male heirs. This discrimination is most pronounced in the northern states that have specific discriminatory provisions for inheritance of agricultural land.
The Indian Constitution provides that agricultural land is a state subject and the states are, therefore, empowered to formulate their own laws regulating use of agricultural land. Most states follow the respective personal laws for inheritance of agricultural land. The exceptions are the seven northwestern states – Himachal Pradesh, Punjab, Haryana, Uttar Pradesh, Uttarakhand, Delhi and Jammu & Kashmir – and the several northeastern states which have their unique customary laws. The listed northwestern states grant inferior inheritance rights to women as compared to men. In fact none of these, other than Uttar Pradesh, recognises daughters as primary heirs in the tenurial laws. In this context, the steps taken in Uttar Pradesh to accord rights to daughters deserve some accolades.
But there is room for improvement. Uttar Pradesh and Uttarakhand are the only states that differentiate between the rights of married daughters and unmarried daughters. An important underlying notion that triggers this differentiation is that upon marriage women cease to have claims against their parent's family, and become the claimants in their marital family. But this premise is flawed, since women who join a marital family are not legally entitled to claim inheritance as a daughter-in-law, but can only claim inheritance as a widow. In addition, many argue that because daughters move to other villages after marriage, allowing them to inherit their parent's land will lead to fragmentation of agricultural lands. But such concerns are not raised in the case of sons who migrate to urban areas or to other countries. These double standards emanating from patriarchal belief system gravely discriminate against daughters.
Now that the Uttar Pradesh law provides that an unmarried daughter stands to inherit a share of her father's property and loses that standing when she marries, it effectively becomes a question of choosing either marriage or land ownership. Also, this difference in treatment may encourage her brothers to desire that their sister marry at the earliest possible opportunity, so that she will not compete with them for inheritance.
To practically see daughters making use of their rights, Uttar Pradesh leaders should take steps in three specific areas. First, they should make the entire revenue machinery aware of these provisions and sensitize them towards the intent of such changes, so that revenue officers are able to support a daughter's claim. Second, state leaders should invest in making daughters aware of the value of these rights so that they can assert and benefit from these rights, instead of relinquishing them in favour of their brothers. Third, and equally important, leaders should work towards the social recognition of land rights of daughters, so that daughters are seen as individuals in their own right.
If these steps are taken, the legal provisions can bring some incremental change. For now, the daughters of our country untiringly wait for the day when they will be granted full rights of their individuality, in words and in practice.