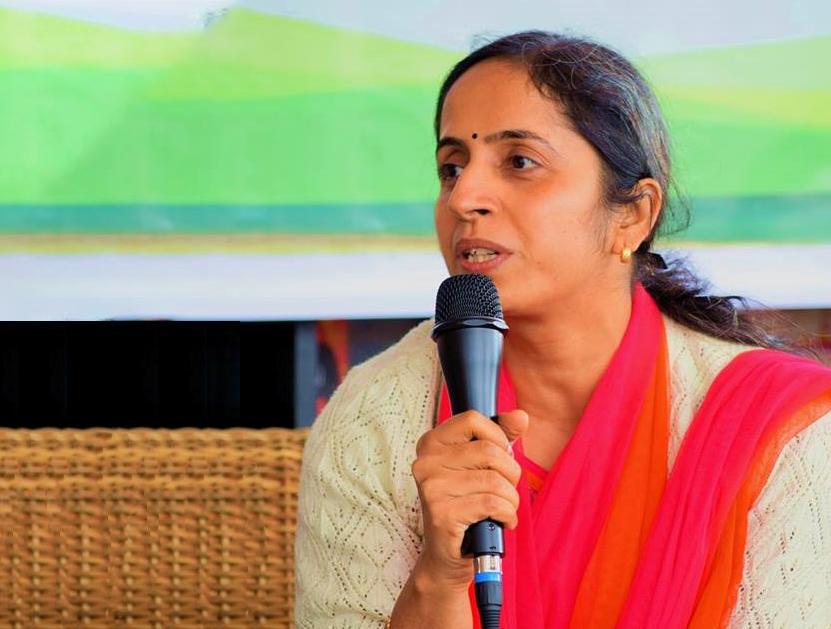 We're doing bite-sized interviews with our staff so you can get a better idea of who they are and how they help further our mission.
Meet Shipra Deo, our Director of Women's Land Rights based in Uttar Pradesh, India, who has worked with Landesa for four years.
Why do land rights matter to you?
Our relationship to land plays a crucial role in determining the quality of life that we live. The more I understand the dimensions of this centrality, the more I value land rights. Especially for women, land rights open doors to a life of dignity and assertion which enable them to access other rights and usher the benefits to family and community.
What is one thing you've learned in your time at Landesa?
The most significant thing that I learned at Landesa is to be mindful about addressing issues at the root of a problem rather than the symptoms themselves. It helps catalyze a change in the systems that result in leveraged, large-scale impact.
How do you define success in your work?
Every small step that takes us closer to a larger positive system-wide change is a success to me.
What is one Landesa project you're working on right now?
Inheritance regime for women and girls is extremely complicated and unjust for women and girls in India – mediated as it is by a horde of patriarchal norms and biases. I am working to make this coherent and fair for the fellow women and girls in India.
---
Articles by Shipra Deo:
Rural Women: Celebrating the Culture of Courage in Women's Advancement Deeply
Daughters' Inheritance Rights in Uttar Pradesh in The Hindustan Times
Property and Land Rights are Key to Women's Empowerment in The Hindu