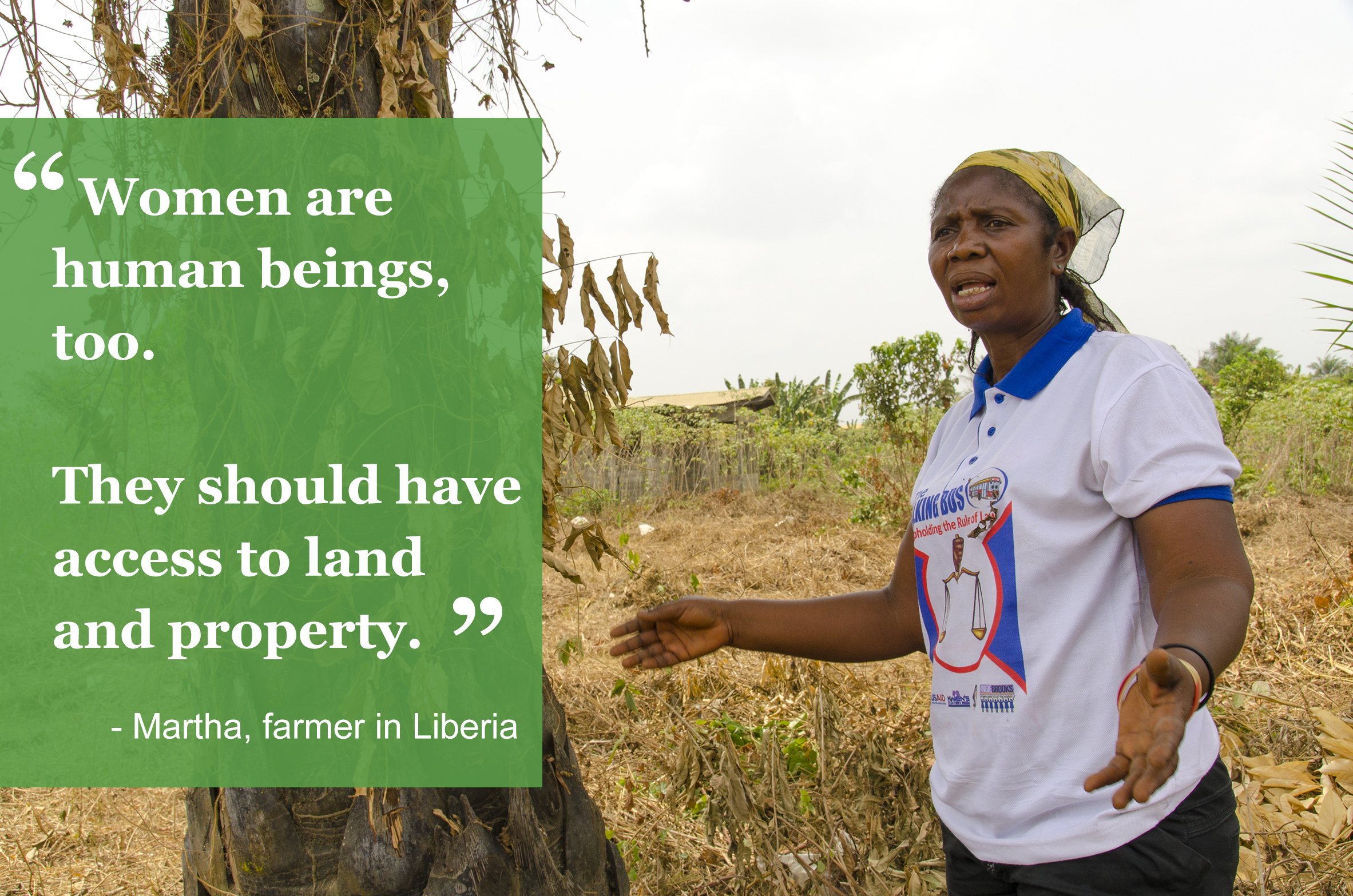 Meet Martha*, one of thousands of Liberia's women who would benefit from gender-equitable land rights. After her husband died, Martha's land was stolen by her in-laws. By marital custom, Martha's husband had paid a "bride price" when the couple married, meaning that Martha was viewed as property within the marriage. And, as her in-laws insisted, "property cannot own property."
Unfortunately, Martha's story is much too common in Liberia, where deeply rooted patriarchal norms impose barriers on women's rights to land. However, there is hope that change is on the horizon. The 2018 election of President George Weah was a watershed moment for Liberia, marking the country's first democratic transition of power in decades. President Weah has rightly prioritized women's empowerment and an end to discriminatory laws and customary practices that undermine women's rights. In few areas is the need as significant – or the potential impact as great – as in the laws and practices that govern women's rights to land.
Landesa, in partnership with USAID and local NGO partners, released the LGSA Women's Land Rights Study to support the Liberian government's efforts to develop and adopt gender-sensitive land laws. By recognizing women's rights to land in both formal and customary settings, Liberia can move toward greater social and economic development for all Liberians.
* Names have been changed.