India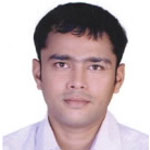 Amit Kumar Singh
Executive (Projects), PRADAN, and Field Faculty for Ambedkar University Delhi
Amit Kumar Singh has been dedicated to the economic, political, and social empowerment of rural tribal women since 2005 when he started working for the Professional Assistance for Development Action (PRADAN). Based in Dindori district, an impoverished area of Madhya Pradesh, Mr. Singh implements livelihood programs for PRADAN that enhance female farmers' technical knowledge of agricultural planning and the judicious use of natural resources.
Mr. Singh also conducts training sessions for PRADAN's new development staff and is on the field faculty for Ambedkar University Delhi 's master's program in development practice.
Mr. Singh encouraged tribal women to form Self-Help Groups (SHGs) and later assisted the SHG's to form a federation whose members support one another in accessing their rights and challenging the forms of discrimination they face in their homes and in society.
Mr. Singh holds a bachelor's degree in technology in agricultural engineering from Orissa University of Agricultural Engineering and Technology in Bhubaneswar.