China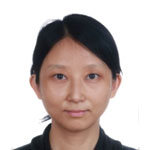 Xu Hui
Senior Researcher, Professor of Law, and Executive Director of the Public Interest Law Center, Chinese Academy of Social Sciences
Xu Hui has built her twenty-year law career researching and practicing legal aid and public interest litigation in China. She teaches public interest law and procedural law at the graduate school of the Chinese Academy of Social Sciences in Beijing and has lectured at Columbia Law School, Central European University, and other universities around the world.
She has worked on the legal protection of Chinese women's rights since 2003, including as legal counsel on litigation concerning rural women's land rights, and has lectured on Chinese human rights institutions and the legislation and operation of legal aid for women's rights protection in China at the EU-China Judicial Conference and the EU-China Human Rights Dialogue.
Xu Hui received her PhD in procedural law from Renmin University and is a special counsel of the judicial reform office of the China Supreme People's Court and a senior consultant for the Public Interest Lawyers' Network for the Protection of Chinese Women's Rights.