China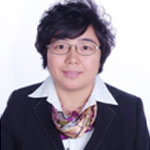 Li Yumei
Lecturer, Department of Law, China Agricultural University
Li Yumei brings over ten years' experience in agricultural law and environmental law. Since 2001 she has taught in the Department of Law at China Agricultural University where she lectures on jurisprudence, land law, and environmental law. Her research focuses primarily on the legal issues around the sustainable utilization of land and the protection of natural resources, rural disputes, environmental deterioration in rural areas, regulations of environmental impacts from livestock, emissions trading, interpretation of environmental law in the view of an active judiciary, and food safety.
Li Yumei has volunteered as a people's assessor in the court of Haidian district in Beijing since 2005 and from 2006–07 was a visiting scholar in Germany at the University of Göttingen's German-Chinese Institute of Law.
Li Yumei earned her JD with honors in environmental law from China University of Political Science and Law and an LLM and BA with honors in economic law from China Agricultural University.