China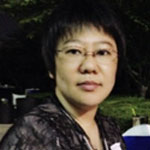 Hao Ran
Associate Researcher and Vice Dean of the Social Law Office Institute of Law, Chinese Academy of Social Sciences
Ran Hao has dedicated her academic career to law studies, receiving an LLB and LLM in International Economic Law, from Nanjing University and a PhD from the Chinese Academy of Social Sciences (CASS).
Ran Hao currently works in the Law Institute of CASS researching Anglo-American property law and Chinese rural land law and social law.
Ran Hao has received several fellowships and visiting professorships. In 2010, she was a visiting scholar with the law faculty of Cambridge University. For the coming 2018-2019 year, she will visit the CEAPS at Illinois Urbana-Champion and the Law school of Harvard University as a Fulbright Scholar.
A member of the Chinese Comparative Law Society and a Member of Beijing's Rural Rule of Law Society, Ran Hao has also published two books and thirty social science papers, including the comparison of the Anglo-American and Continental legal systems, the Continental legal system's civil code structure, and China's legal structure about rural land rights.