Myanmar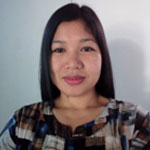 Naw Dah Htee
Land Administration Consultant, Landesa (Myanmar)
Naw Dah Htee received a Bachelor of Arts in English from the University of Dawei in 2008 followed by a Community Management Certificate from the Thai-German Institute in 2009.
In 2008, Naw Dah Htee contracted with United Nations Volunteers (UNV) to work at the UNHCR Myeik duty station as a Community Social Services Specialist. In 2010, Ms. Htee transitioned to working as a Field Assistant at the UNOPS. Naw Dah Htee began work in 2011 within the Dawei Special Economic Zone as a Secretary/Coordinator at the Italian-Thai Development Public Company Limited (ITD).
Currently, Naw Dah Htee serves as a Land Administration Consultant at Landesa (Myanmar). In this position, she is responsible for desk research on topics such as protected public forest areas, Community Forest Instructions (CFI) and its role and plans, past planning of Community Forest User Groups, land documentation programs in communities, and natural resources development permits.