China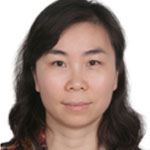 Yu Cheng
Research Associate, Research Department for Rural Economy Development, Research Center of the State Council
Cheng Yu is a research associate of the Research Department for Rural Economy Development in the Research Center of the State Council and vice division chief of the second research division for productivity. She received her PhD, MA, and BA degrees in agricultural economics from the School of Agricultural Economics and Rural Development of Renmin University.
Cheng Yu is an expert in the field of rural finance,to which she has contributed multiple publications. In recent years she has also conducted policy-oriented research on using rural land as collateral for loans, responding to government reforms in this area, and an analysis of how China can establish a guaranteed loan system to support financing for farmers.
Cheng Yu's current research investigates policies that support farmers to extend the agricultural industrial chain as a means to increasing their income. She also has extensive research experience in innovation economics.